Do you know how to wear cycling shorts properly? If yes, you can still keep reading to find out even more. If not, you definitely need to keep on reading.
When it comes to getting cycling shorts in the first place, you need to know that it all depends on what suits you and your biking purpose best.
Some people ride quality step through bikes as pros, some just ride for fun. You should know that for the various purposes that we have, there are different biking clothing that's designed to suit each one.
For instance, we have different classifications of cyclers like trail riders, road riders, cyclocross, commuters, and the likes. All of these have different clothing designs to fit them.
How to Wear Bike Shorts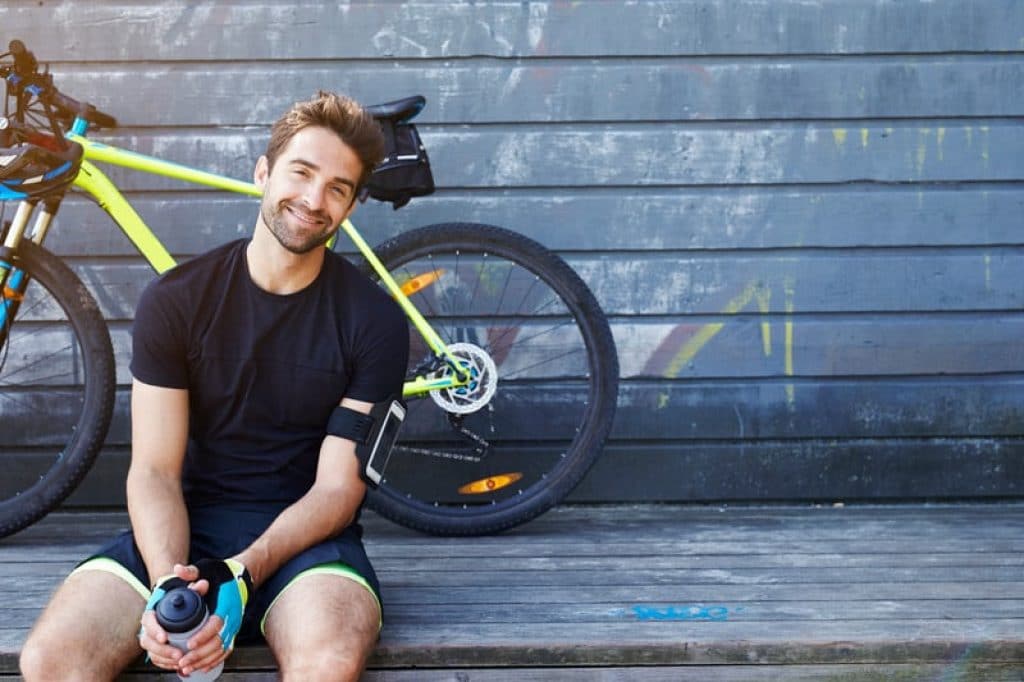 Keep reading to better understand how to successfully maximize the shorts that fit your own class of bikers.
1. Find the Right Bike Shorts Size for You
When your bike shorts fit closely to your thighs or are just tight enough, you will get the best out of them. To make sure that you find the right one, especially while biking when pregnant, check well with the product manufacturers to see their product description and available sizes.
There are various degrees of compression available. Your perfect fit is definitely somewhere in there. Feel free to try different sizes until you find yours.
2. Make Sure the Cycling Shorts Fit Properly
So how should bike shorts fit? It's important that your bike shorts should fit tight on your legs when you wear them. This is because bike shorts provide support to your muscles when they are tightly fitted. The secret behind wearing bike shorts and padded shorts lies in skipping out on underwear when you're getting dressed for a cycling exercise.
Skipping the underwear makes sure that the shorts are able to grip the pads tightly to your thighs. This is a feature you should pay attention to when you go out shopping for a pair of shorts. The way proper MTB bike shorts are fashioned makes sure that the waist down to just after the bum is loose/baggy while the rest down is tight.
It all stretches out to fit your legs and butt side properly when you get into a bending position and cycle on your bike.
3. Use Leg Grippers
Leg grippers are elastic bands, also known as leg bands, which are used to hold your biking shorts in place. If you're a biker, you've probably noticed how your bike shorts tend to start pulling up your thighs as you ride. This could be a really annoying struggle as you try to pull your shorts back down while you ride.
Not only is this feeling of pulled up shorts annoying and uncomfortable, but it can also lead to chafing and sores on the skin. This is because the pulled-up shorts squeeze on the chamois pad and generally add more pressure and friction on the skin in that area.
All of this is not what you would want for yourself while biking, hence the importance of wearing leg grippers.
4. Wear Shorts with Reflective Elements
Reflective elements are part of the standard safety protocol that manufacturers place on biking shorts.
When riding out on the road alongside motorists, it's important that a car driver can easily identify a biker out on the road so as to minimize the risk of accidents. It makes sense that the reflective elements are placed on the shorts where the legs constantly move in an upward and downward motion.
This will ensure that the reflective element gets waved or flashed at the motorists in a kind of uniform and steady way. It's very important that others on the road can easily sight you, even your fellow bikers.
5. Keep Your Shorts Clean
To effectively keep your bike shorts clean from dirt and bacteria, you need to ensure that you always wash the bike shorts after use. Remember that dirty shorts are facilitators for sores and chafing. I'm very sure you don't enjoy sores on your body.
This is why you need to ensure that you take good care of your bike shorts, the same as you would do with cycling shoes. It is recommended that you machine wash and air dry your bike shorts for the best cleaning results.
Why Wear Cycling Shorts?
Why wear bike shorts? When you want to make improvements to your bike for a better experience of comfort, you make changes like buying a new saddle that fits or you adjust the handlebars. You can also consider buying a new pair of biking shorts to improve your cycling comfort and boost your cycling speed. These are some ways that a great pair of biking shorts boosts your comfort when cycling.
Biking shorts are manufactured with padding in them. This padding is made of chamois material. This is why the padding may sometimes be called chamois. This padding in the shorts is really nice because it gives a comfortable feeling around your bum area whenever you sit on the saddle. It kind of acts as a cushion for your bum.
Also, biking shorts are made to minimize friction and rubbing when you ride your ladies Schwinn cruiser on the beach. This is super great because the primary cause of chafing and sore bums is friction. So when friction can be reduced, the chance of getting chafed also reduces. Thanks to bike shorts!
Lastly, the kind of technology that goes into cycling shorts helps to eradicate the presence of sweat on your skin. Some of the innovative technology woven into the fabric of your bike shorts is Lycra and Spandex. This is why it's important that you stick to strictly biking shorts when you go out biking.
Other materials may not have these great features that have been specifically woven into bike shorts for the purpose of your comfort and good health.
What Should You Wear Under Your Cycling Shorts?
If you're going to completely learn how to wear cycling shorts properly, you cannot skip this part. It's important that you don't wear any underwear beneath your biking shorts when you go out on a cycling session.
Some of us might not be used to this at first, but you just have to adhere to this rule for your own good.
Conclusion
With all these tips on how to wear cycling shorts properly, I want to believe you are now a guru on the topic, and you can probably give other people advice on the topic too.
Remember to get shorts that fit you and always wash them after each cycling session.
Do you wear cycling shorts? Let us know about your experience in the comments please!